Fancy Handmade Gold Bangles with Weight
Home » Gold Bangles »
Firstly we are showing the Fancy Handmade gold bangles with 16 grams weight models from DAR gold jewellery is shown here. Latest Collection of Gold Bangles made with enamel plain models are shown below.
Bangles Details
Despite the myths, modernity and minimalist stands, Indians love for gold Jewellery is here to stay for many centuries to come. So is their fondness for gold bangles in particular. Every Indian woman owns atleast a pair of gold bangles which they either gain by themselves. Else received as a token of love famously called "Shagun" from someone dear.
The first pair of gold bangles we receive are from when we are a kid. Those Bangles are in the form of petite & cute baby bangles or during age attainment or mostly during our wedding. Though we have not much choice of selecting our first pair of gold bangles or a gold kangan set. They are special as they hold a sentimental value with them.
Bangles are yet another staple jewels in a bride's wedding day look and her trousseau. Apart from being traditionally significant, bangles relish a special place in our hearts for the instant charm they add to a bride's mehendi-laden hands.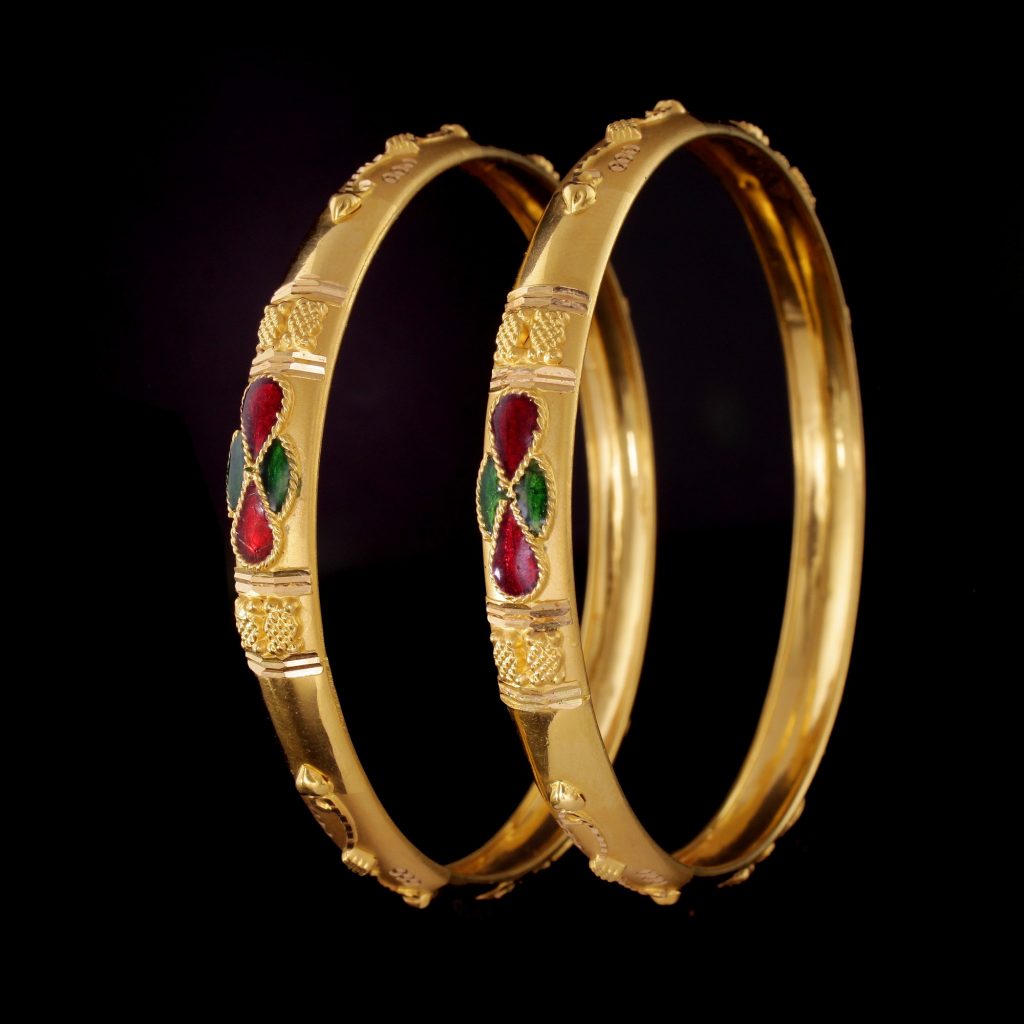 Well, Similarly be it in form of statement bangles, traditional kada, stylish cuffs or contemporary bracelets – adorning'em bridal wrists is more versatile than ever. And being your ultimate wedding guide of Handmade gold bangles. We are all set to lure you with some spell-binding bridal bangle designs. From traditional designs to the ones with contemporary appeal. Here are some latest bangle designs for Indian brides that will truly floor you with their opulence.
Get, Set and be ready to transform into a royal bride with these classy wrist adornments!please dont forget to subscribe to our channel latest jewellery designs if you still havent subscribed. hit the bell icon for more updates.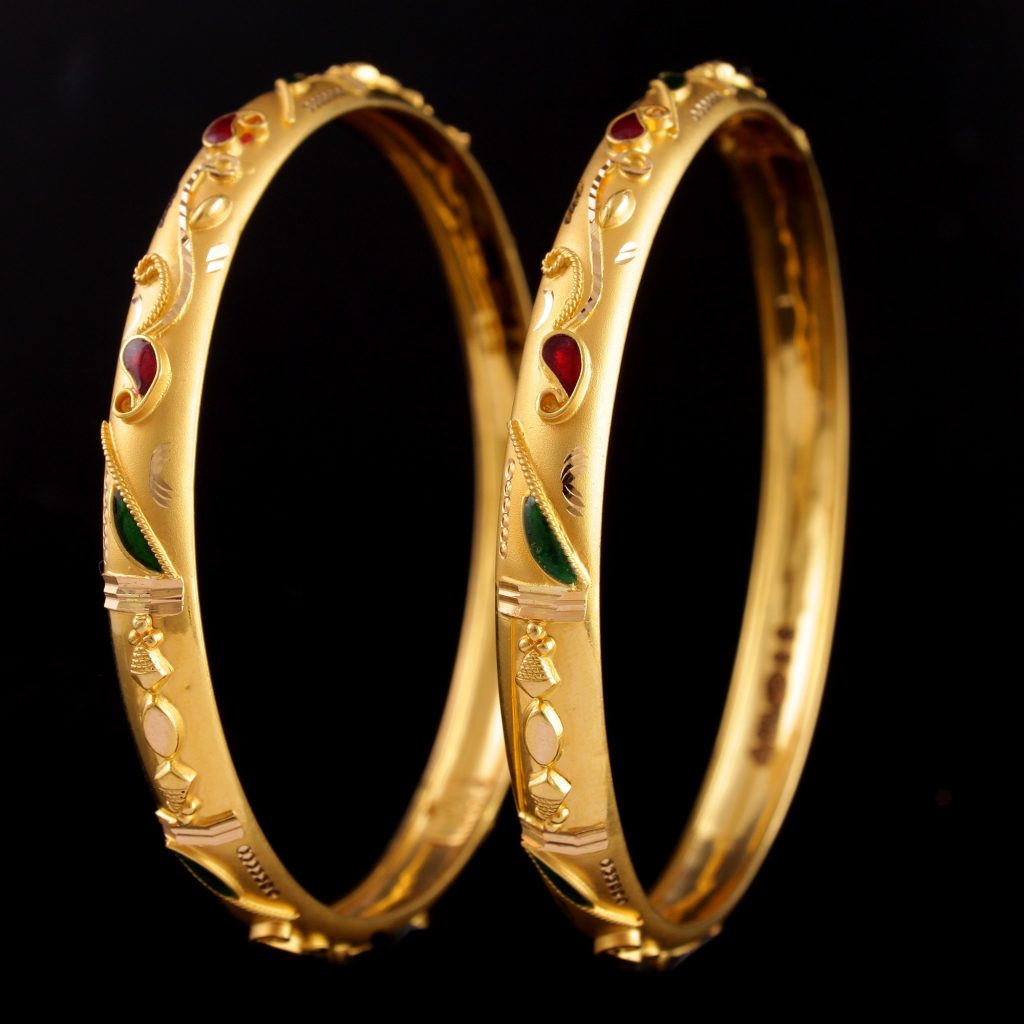 Seller Details Shown below
Call 9952433386