110 Grams Kasulu Peru Haram From SVTM Jewellers
Home » Kasulaperu »
Latest Collection of Kasulu Peru haram necklace with the weight of 110 grams. The kasu necklace collection is from SVTM Jewellers. 22k yellow gold long necklace in an antique design of a chain of gold coins holding a deeply embossed Lakshmi pendant with a hung pretty single gold ball.
This 22kt gold long kaasu maalai gives a pretty and traditional look to your neck. 22k gold antique Lakshmi kasu haram studded with rubies and pearls
Gross Weight – 112.68gm
Net Weight – 110.60gm
22 Karat Gold 'Lakshmi Kasu' Long Necklace / Kasulaperu With Beads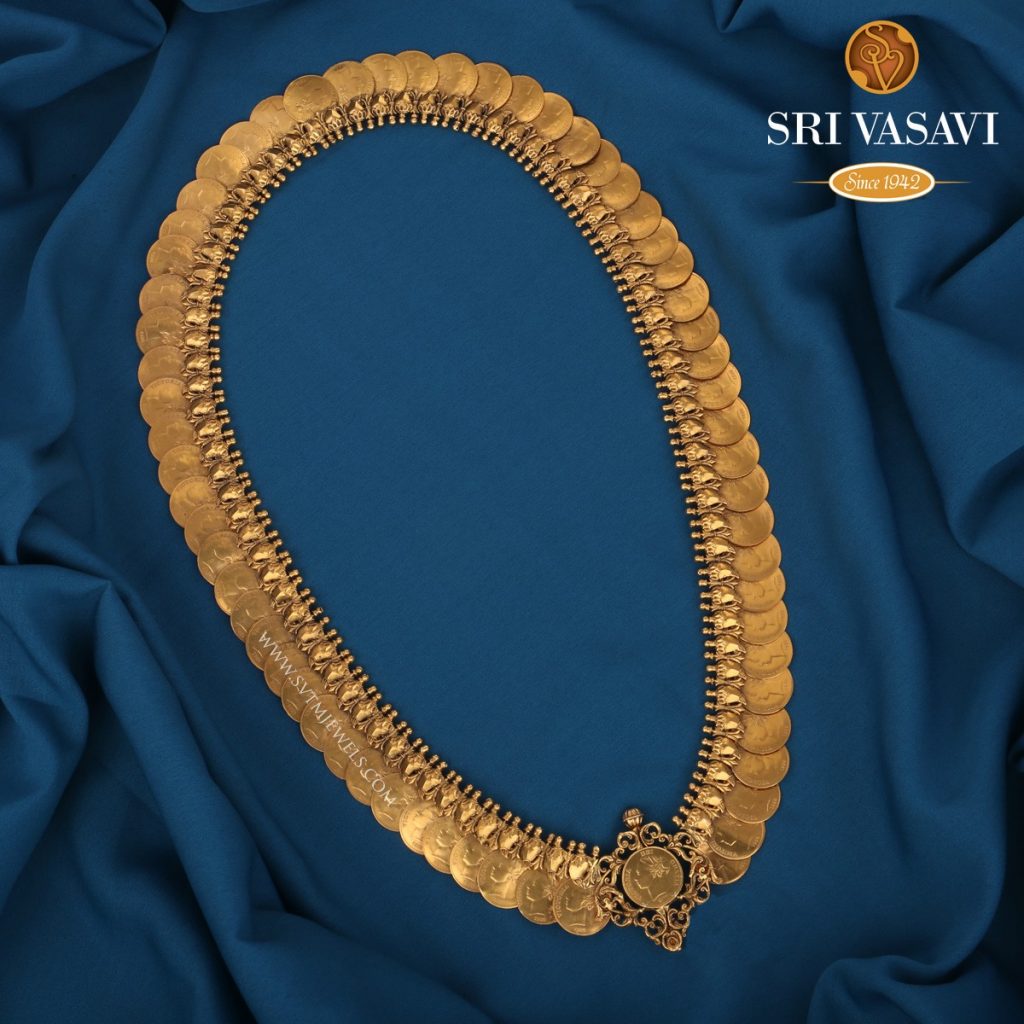 Gross Weight – 208.80gm
Net Weight – 208.80gm
Finally, Seller details are below
Jewellers – SVTM Jewellers
Phone: +91-7708822875
Bar necklace for a minimalist look: A delicate and layered gold necklace for an everyday easy-going style. A set to gently accessorize your outfit giving it a modern touch. This can complement your formal look, business meeting or any t-shirt of a kind. Gold bar necklace at Joyalukkas has trapeze detailing for a feminine and modern minimalistic look.
Kasulu Peru Haram necklace for the young modern look: Want to look Luxurious, attractive and daring? The simplicity of the thin gold necklace gives the women a chance to accessorize their hands and ears beautifully. The beauty of the necklaces is that it can be worn in a way to suit one's personality and character for a very diva or a bling look.