Jos Alukkas Temple Gold Necklace 30 Grams
Home » Temple Jewellery »
Beautiful designs of 22 carat Jos Alukkas Temple Gold Necklace with weight is in this post. Firstly latest collection of varalakshmi gold necklace models with weight of 34 grams and 72 grams you can find here. Simple kalusala peru gold necklace perfect gifts for brides because Indian brides have special attachment with temple gold necklace.
Happiness means different things to different people. For us, it's seeing the smile on your face as you find a jewellery of your choice. So we are presenting a beautiful Gold necklace made from the purest Gold. This is happiness and find your happy glitter.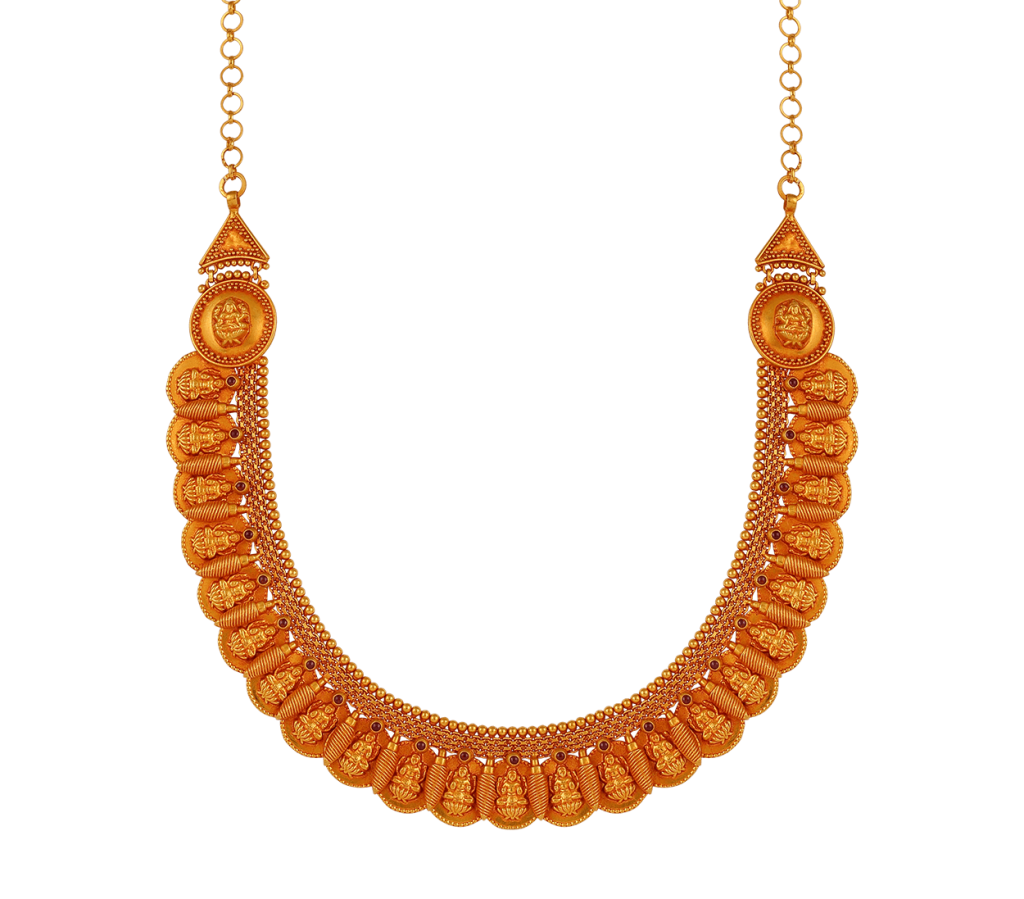 Secondly design with weight of 72 grams are shown below. Beautiful laskhmi devi dolor's kasulaperu with goddess lakshmidevi pendant gives traditional look to the necklace. Below are exclusive design of Jos Alukkas Gold traditional Necklace designs. Collection is from parampara collection gives the traditional look to women. Gold Necklaces are studded with spinal ruby and medium drop designed emeralds.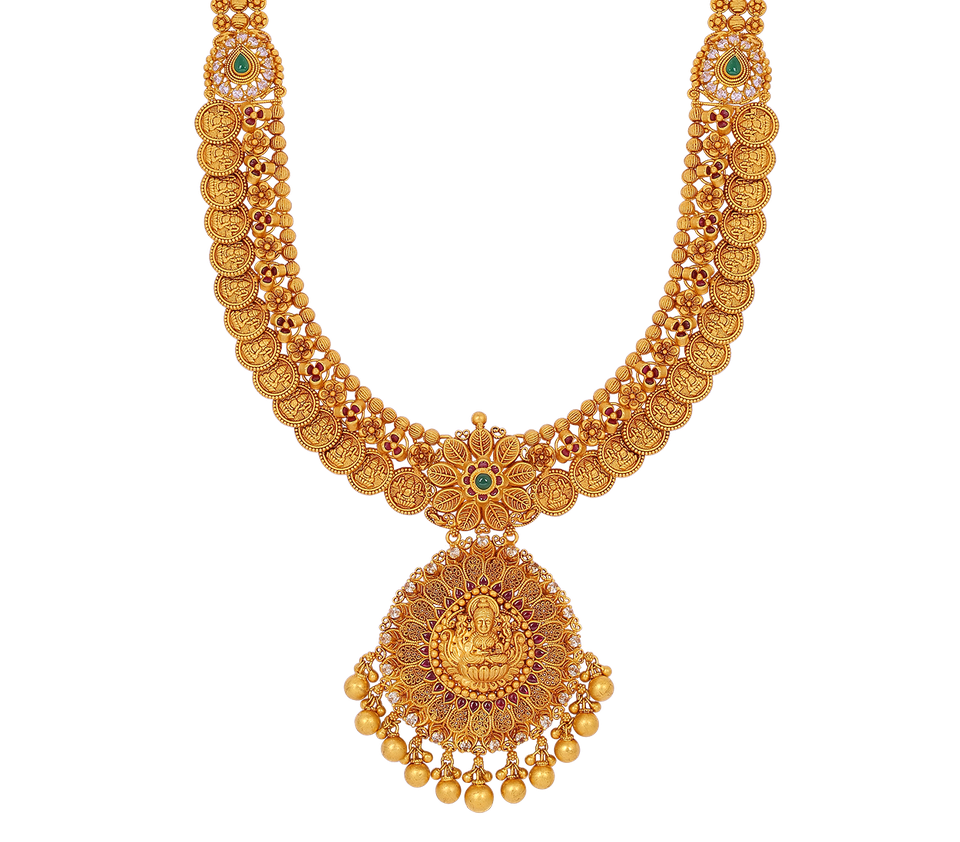 Special moments call for special jewellery. So, an exquisitely crafted gold necklace with elaborate detailing inspired from traditional designs. Price is INR 7,27,793 by the seller.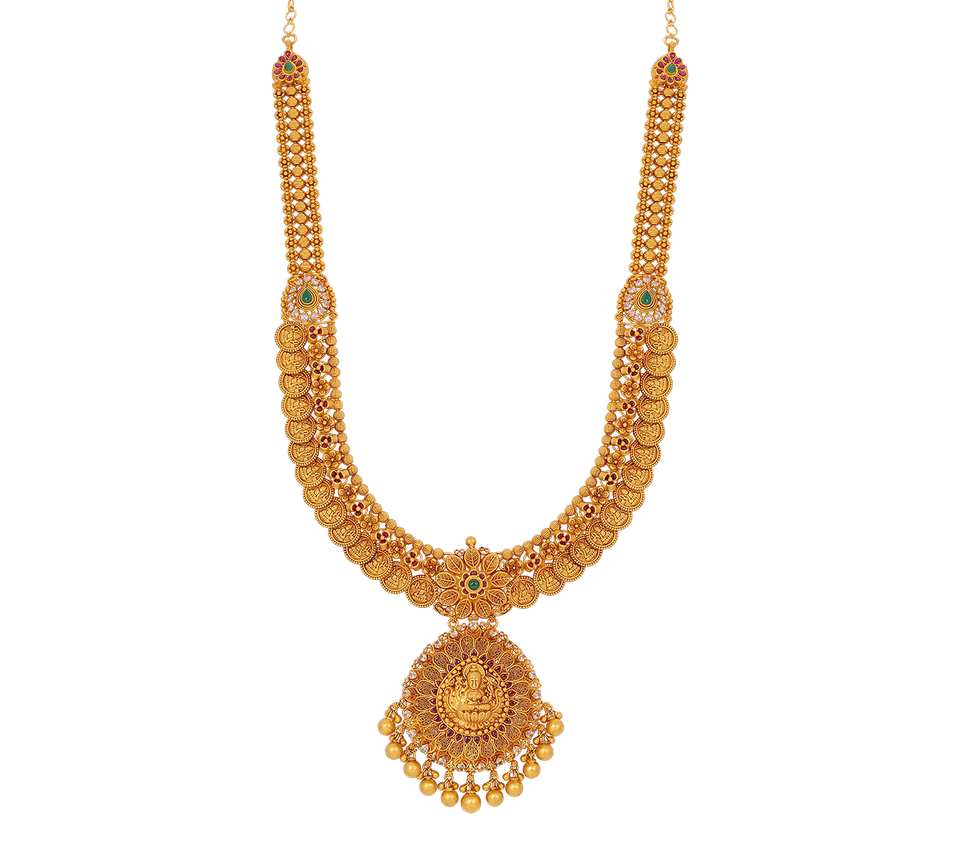 The traditionally popular Lakshmi necklace. A classic from yesteryear jewellery specialties. So that our designers have recreated this beauty in its authentic style.
We are showing plain gold necklaces, antique gold necklaces that are the best choices to wear at a party, gemstone necklaces and studded necklaces for various occasions. In each category, you are going to find n numbers of designs.
And finally below are the seller details.
Jeweller details : Jos Alukkas jewellers
Mobile Enquiry: 086060 83922
Whatsapp Number: 91 86060 83922
email: ecomsupport@alukkasgroup.com