Indian Jewellery Designs for Wedding
Home » Jewellery Designs »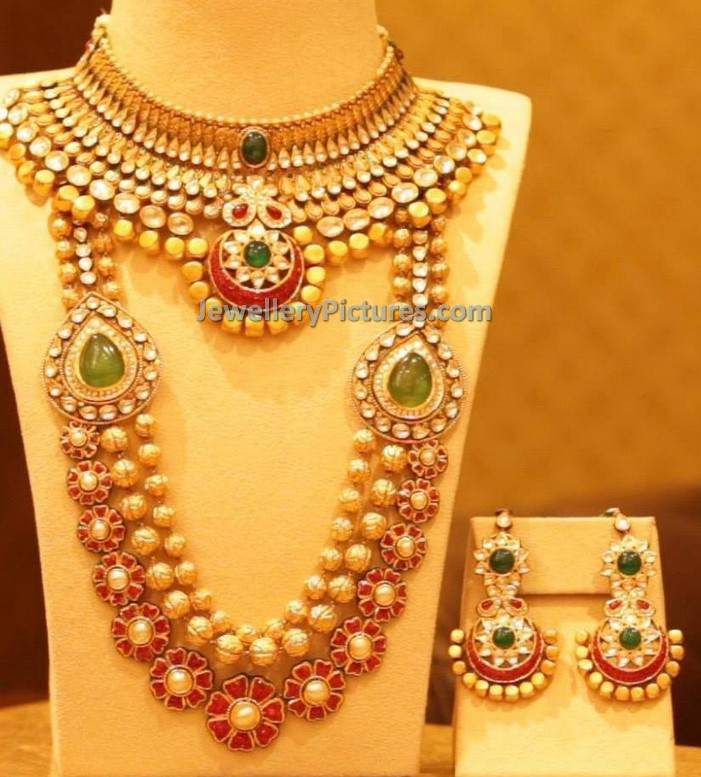 Wedding sneed a special focus. So we keep reminding ourselves to serve you better with latest designs.Here is a Beautiful collection of indian jewellery designs best as a bridal jewelry. Tripple layer longchain paired with 22 carat gold choker necklace and a pink kundan earrings in cute round design.Celebrate elegance with this royal jewellery set splendid in gold and coloured gemstones.A sparkling masterpiece for a promise of unending love and prosperity on your wedding..
Southsea pearls have been liberally used over the long necklace. floral arrangement of pink colored kundans and ethnic Jadau is adorable.
For details visit Manubhai Jewelelrs.
Phone: 022 28992042