Chand Bali Earrings Designs with LakshmiDevi
Home » Antique Earrings »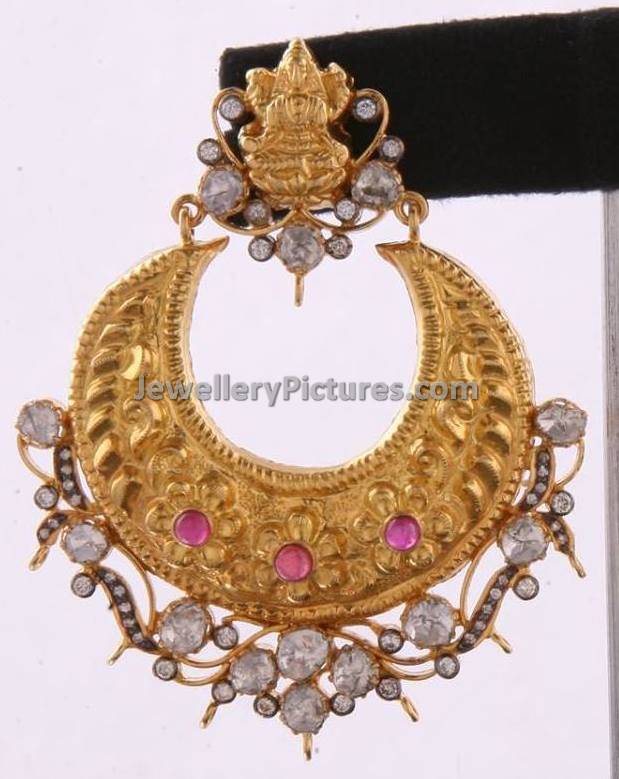 22 carat gold Pacchi style chand bali earrings designs studded with Uncut diamonds. Beautiful temple jewellery earrings in traditional chand bali design are expertly crafted and modelled in a timeless design. These earrings are solely sufficient to express the beauty. If you prefer you can pair these gold chand bali earrings with other jewellery like necklaces. you will be suprised with the complimets it gets you.
For details please contact as given below
Jeweller Name         : Musaddilal Jewellers (India) Pvt. Ltd.
Address                      : Basheerbagh X Roads 5-9-57/5,6,7, Hyderabad, AP, 500063
Phone                        : +91 40 23235554, 23298760 Fax: +91 40 6613 8760
Email                         : info@musaddilal.com