Layered Kundan Kasumala
Home » Kasulaperu »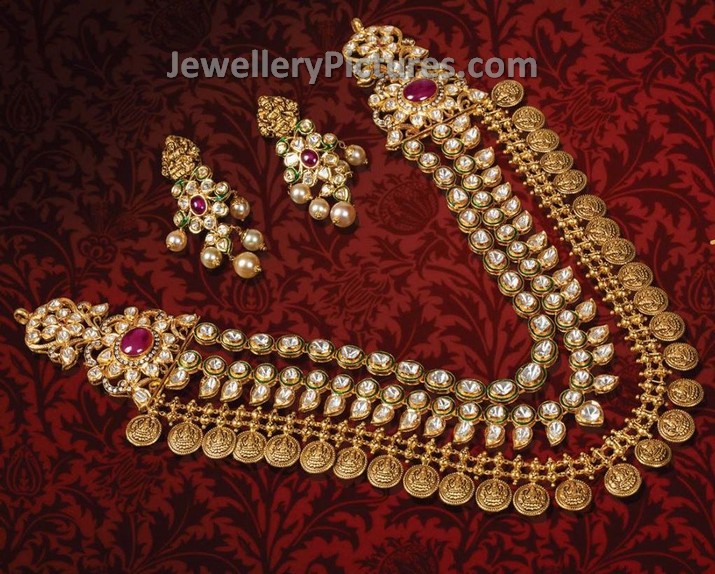 22 carat gold traditional jewellery lovers! New design alert! Presenting you a layered kundan kasumala exquisite design.
Lakshmi devi embellished gold coins gracefully combined with two layer kundan long set. Kundan studded Earrings are another attraction to this jewellery.
Jewellery design by P. Satyanarayan & Sons
Contact 098490 44450 for details on price and weight.