Kasulaperu Jewellery with Rubies
Home » Kasulaperu »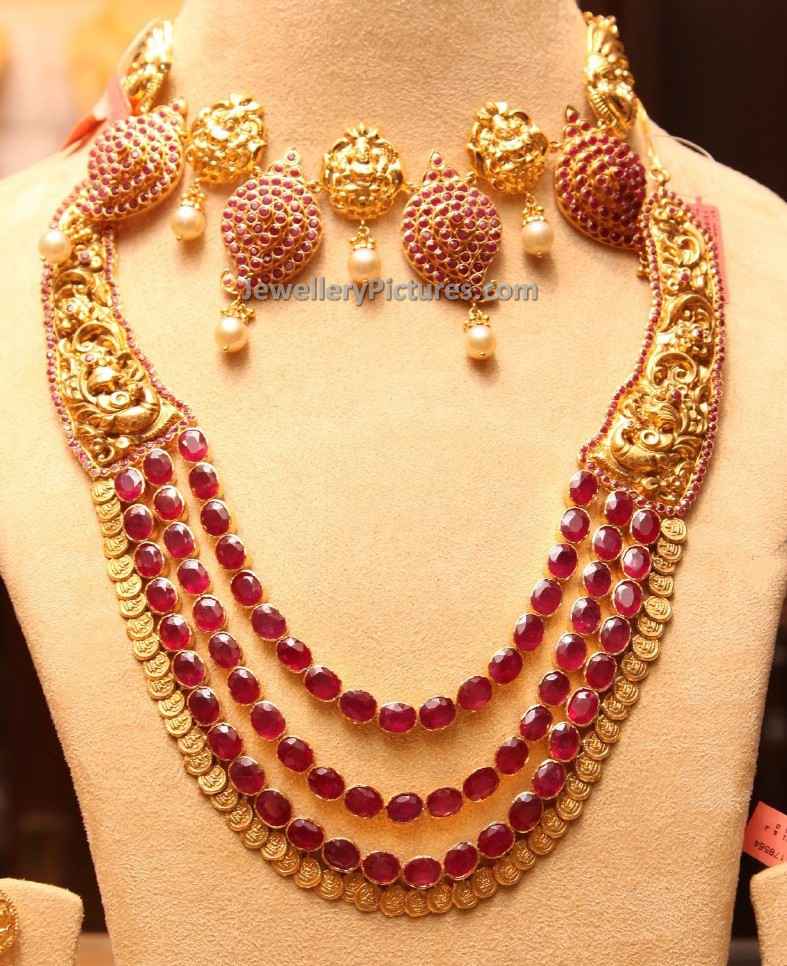 Look fabulous in extravagantly designed kasulaperu jewellery. tripple layer long chain studded with oval shaped rubies  are the highlight of this jewellery. deeply carved peacock design with nakshi work is another highlight.precious south indian jewellery designs modified to look even more beautiful with their timeless classic designs. Kasulaperu designs have gained lot of popularity over the period of time among Indians.
Temple Lakshmi devi motifs along with small ruby stone studded larger paisley has been paired with the kasulaperu jewellery. Redness of rubies will sure lifts up your spirits and improves the mood.
You can Buy this marvellously carved Necklaces from Manepally jewellers Showrrom.