Traditional Maharashtrian Jewellery Designs
Home » Jewellery Trends »
Traditional Maharashtrian jewellery is known for its mighty range of ornaments with a blend of pearls with gold.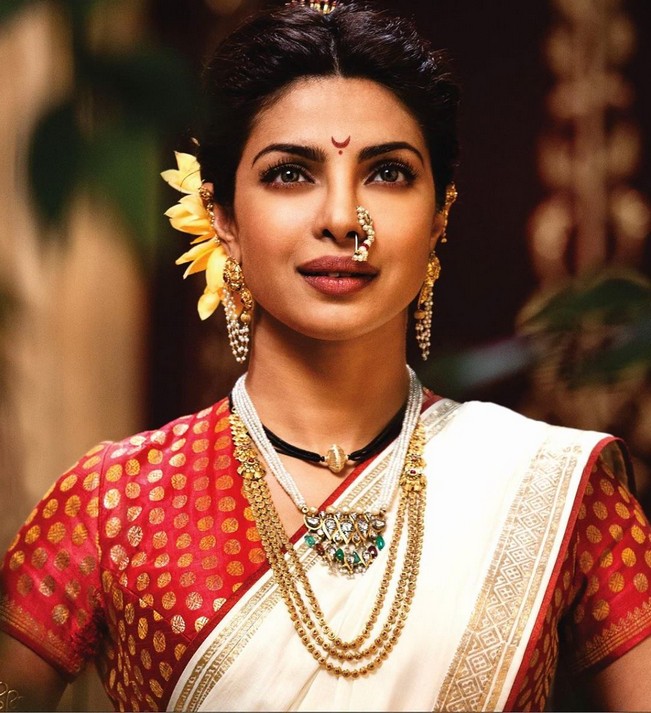 Jewellery essentials of a typical Maharashtrian Bride include Mundavalya, Kolhapuri saaz, Tanmani, chooda,nath, Ambada, Vajratik ,thushi, Bajubandh or Waki, mohana mala, surya haar,Dokyatil Phule etc.
Nath
Nose ring adorned with pearls and beads is one of the favorite jewellery for Maharashtrians. Every Marathi Bride wears this nose ring with pride. Nath is one of the ornament that makes Maharashtrian bride look different from other regions. Based on the region maharashtrians wear different kinds of naths namely Brahmani Nath and Karwari Nath.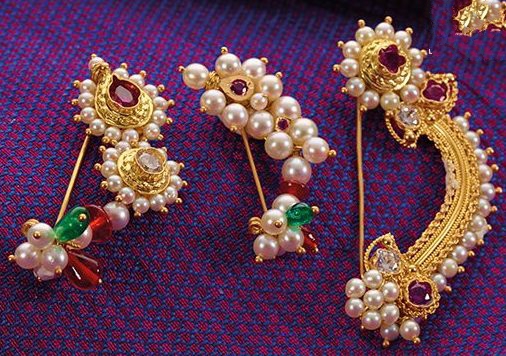 Ambada
A traditional Maharashtrian women ties her hair into a neat bun and embellishes it with gold pin called ambada. Beautiful Veni made with gold makes a women look traditional and royal.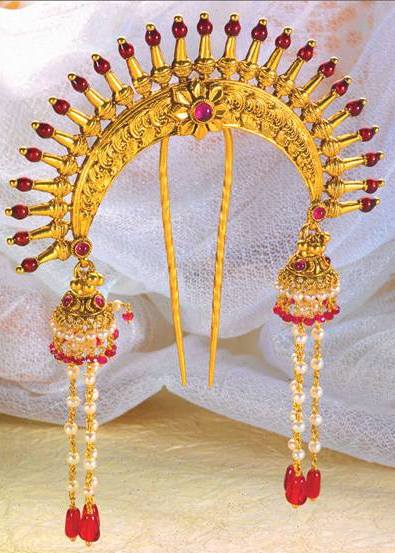 Vajratik
This is a Neck ornamnet with tightly stringed Gold beads. Vajratik Necklace is known for its beauty.
Mangalsutra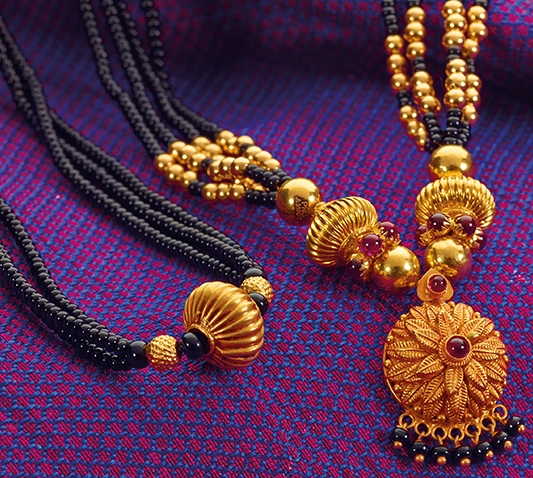 Gokak Mangalsutra is an important accessory for married maharashtrian women. Traditionaly they prefer multi lined black beads with antique gold pendent.this looks a little different from usual mangalsutra designs.
Kaan
Traditional ear jewelelry that covers the whole ear lobe with a jhumka hanging at the bottom.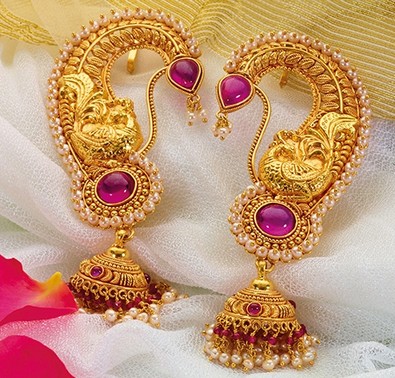 Jodvi
Silver toe rings that a women wears after marriage. Usually these are gifted to a bride by her mother inlaw.
Bajuband or Vaki
Traditional armlets made with gold and precious stone settings. Checkout Awesome Vaki designs collected from best jewellers of india.